As an independent traveller, I enjoy exploring countries on my own without being on long 21 day type bus tours, but that doesn't mean I don't take advantage of short day trips or 1-4 day tours when I'm away, especially when I'm pressed for time. If you research carefully, you can find some really unique, off the beaten path local experiences you normally wouldn't find yourself or would take a long time to plan alone.
Just because you're on a short trip and haven't quit your job to travel the world long term, doesn't mean your travel or "tour" experience is any less meaningful. I usually travel for no more than 1-3 weeks at a time and I've had some really unique cultural experiences through day trips such as booking a tapas tour in Spain with a local, a cocoa and coffee plantation tour in Dominican Republic, a street art tour in Buenos Aires, Argentina, a tour of historical Ephesus in Turkey, a temple tour in Kyoto, Japan, and a cultural tour of Chiang Mai, Thailand. These experiences have helped me get underneath the skin of the cities I'm visiting.
Thailand will always hold a special place in my heart. I spent two weeks there on my honeymoon, travelling from Bangkok to Chiang Mai to Phuket with my husband – our first international trip together and a trip that kick-started five years of travelling the world and eventually starting this blog.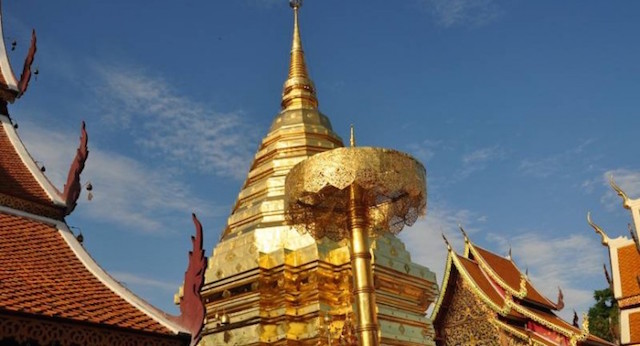 Thailand, with its diverse tourism offerings of cultural activities, entertainment and beaches, has been drawing Indian travellers for years. Most have been introduced to Thailand through Bollywood comedies such as Golmaal, Housefull 2 and Rascals. With the number of Bollywood films being shot in Thailand increasing from 31 in 2003 to over 100 by 2009 according to Film Journal International, the exposure to the country has left Indian travellers with a strong sense of wanderlust for the country. According to the Thailand Tourism Authority, in 2014 Thailand welcomed 946,269 Indian visitors and its projecting 1.05 million arrivals this year.
If you're an independent traveller and are looking for unique add-on tours, I found a few through TourChoice, an online tour company founded in Vancouver, Canada that offers over 70 highlight tours in South East Asia to travellers worldwide, most tours being 1-4 days.
Here are a few unique TourChoice experiences of Thailand that caught my eye:
1. Hmong Hill Tribe Adventure with Thai Cooking


Departs from Chiang Mai (3 days, 2 nights)
Bring your sense of adventure and curiosity on this tour. On this easy going 3 day adventure you get to live like a highlander, participate in fun activities and get to know the Hmong Hill tribe people as well as improve your Thai cooking skills. On one of the evenings, you join a small Thai cooking course by assisting the Hmong Hill Tribe Chef. How's that for a local experience?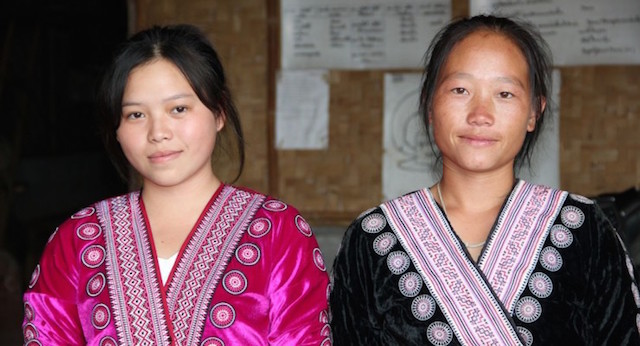 Private tour option at a homestay (2 days, 1 night): Another good tour choice I found on the site is 'A Day in the Life of the Hmong of Ban Mae Sa Mai.' This tour is a private tour featuring a truly immersive cultural experience. You will stay at a very traditional Hmong village with a family and really take part in village life. Guests get to watch and participate with a family in the meal preparation and learn all about the Hmong diet and their beliefs. You get to be involved with the locals, collect seeds of trees, which benefit the tree-planting program of the village and participate in and learn about local life in this village for two days. Also includes hiking with a local tour guide.
2. Floathouse River Kwai Tour
Departs from Bangkok (3 days, 2 nights)
If you're looking for tranquility, relaxation and a dose of history and adventure, this one might be for you. Secretly hidden in the historic River Kwai jungle region lies the FloatHouse River Kwai Resort with 18 elegant boutique-floating villas – one of which will be yours for your 3 day, 2 night stay. The tour includes historical sights, a visit to the Mon ethnic tribal village, and even an additional option to see the Lawa cave, a natural wonder.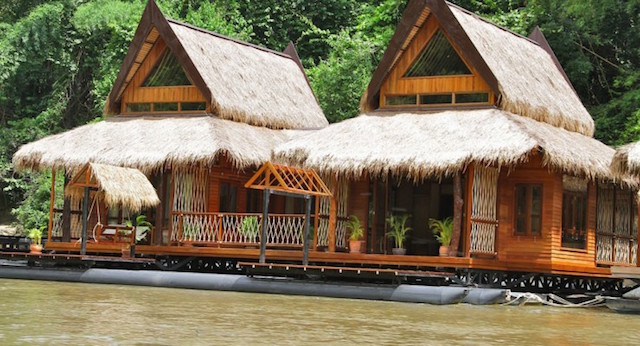 3. Lisu Lodge to Khum Lanna Trekking Adventure
Departs from Chiang Mai (4 Days, 3 Nights)
This tour takes you to Khum Lanna, located in the serene village of Phrao, an hour and a half drive from Chiang Mai. You get to experience a luxurious home-stay combined with a Thai cooking school specializing in traditional Northern Thai cuisine and even have a chance to visit a traditional Lisu shaman to learn about his life, beliefs, curing rights and Lisu traditions.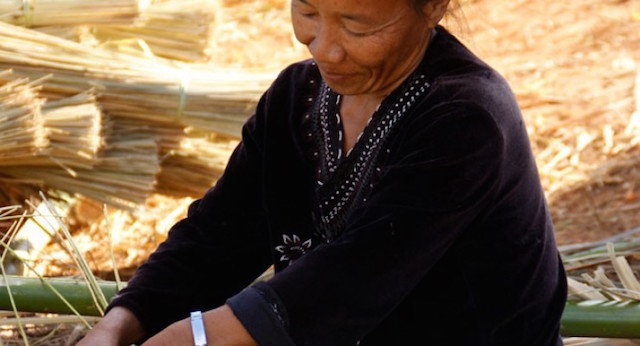 As an independent traveller, my focus is on cultural, immersive experiences. Most of the time I find them myself. Other times, I need assistance, especially when I'm pressed for time or are really looking for something off the beaten path. Booking short tours that are specialized and focus on providing a unique experience usually does the trick.
For more information on the above tours, please visit TourChoice.
Photo Credit: TourChoice.
Advertorial. If you're interested in sponsored content on Desi Globetrotter, please see our contact page.