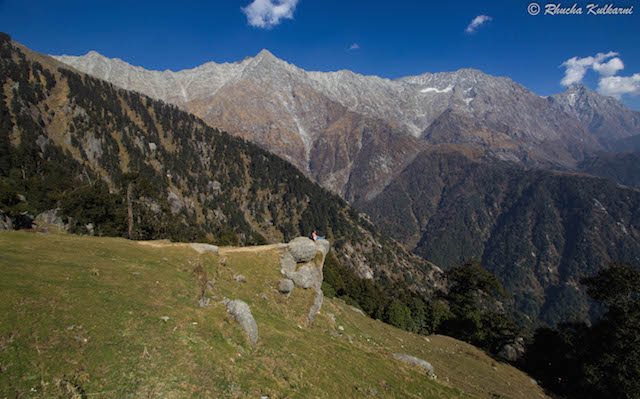 Guest Post By: Rhucha Kulkarni. Hailing from Mumbai, Rhucha is an HR professional by day and a travel, photography, writing, music & poetry enthusiast by night. Weaving together words and freezing moments in time is what keeps her ticking. Follow her stories, photos and poems on Facebook: Travelogue; Photography; Poetry. 
A Leap of Faith into the Abode of Gods
'But why? But surely someone will be joining you?' and so on and so forth the questions go.
Travelling solo is still something of an alien concept to the common Indian traveller. When setting out solo on a recent trip to Himachal Pradesh, I received a myriad of reactions from people. Emotions on display ranged from giving me "The Look" – raised eyebrows, a suspicious roving eye and the incredulous, so-in-awe stare. Of course this is incomplete without a couple of words thrown in – 'courageous', 'brave', 'be safe'.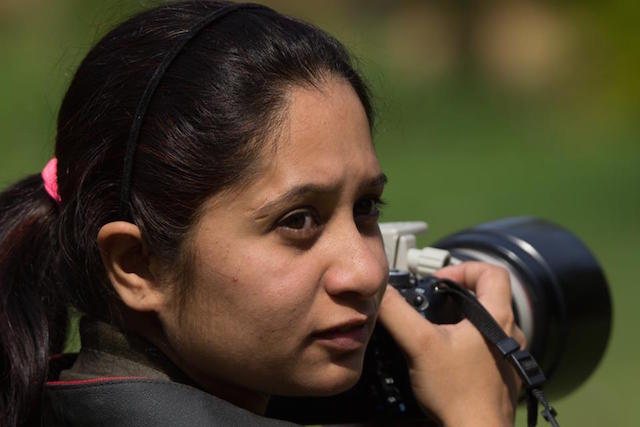 Nonetheless, all this only strengthened my resolve to set out on this epic solo journey. I set off for my first time as a solo female backpacker – equipped with nothing but a broad itinerary in mind, return tickets, a couple of maps, a docket of information, and most importantly–my heart on my sleeve and my senses in place. A journey where only me, myself and my thoughts would keep me company for the next few days ahead.
This was to be an escape to Himachal Pradesh – the Abode of Gods – to get lost and yet find myself amidst the towering mounts of this mountain state. This 21 day solo sojourn took me to the deodar canopies of Dalhousie to the tinkering Buddhist bells of McLeodGanj, from the forlorn gushes of the Parvati Valley (Kasol) to the pretty tea trails of Palampur. I tread over winding paths in Narkanda to the commercial bazaars of Shimla.
There is something about solo travel that entices you – your mind initially a cauldron of emotions as you try to shove aside all fears while twiddling with the idea of travelling solo, especially as a female traveller. It is perfectly natural to get the jitters as you contemplate, and then contemplate some more. And yet the heart overtakes the mind as a discerning self-doubt gradually gives way to excitement, anticipation, and an indomitable urge to 'Just get out and go!'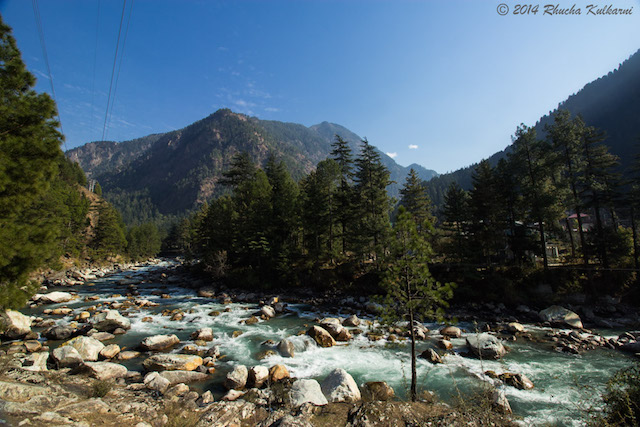 For a first timer like me, I remember feeling especially more confident once I had consciously blocked out all nagging thoughts which my over-thinking, over-analysing mind had been dwelling over for days. Whether you're the type who gets an "adrenaline high" doing something different, or the kind who wants an "escape" from all that exists and overpowers in your daily drudgery – spending time all by yourself on a solo journey is worth exploring.
As I discovered, travelling solo as a female backpacker is a fine balance between solitude and companionship. The art of it lies in opening up to the right people while exerting the optimum level of caution. As you develop a comfort level with yourself, you find yourself revelling in the newfound windows to the world, and more importantly a window thrown open to the depths of your inner self. Of course, in my case, the choice of destinations – pristine locations tucked away in the mountains and valleys of the Himalayas helped the cause. Armed with nothing but my backpack and thoughts, it gave me a chance to sit back and observe – soak in the culture and beauty of people and places. Personally, my escape to the Himalayas has been a means to reinvent the true creative me – the perfect backdrop to ponder, introspect, write and read with pristine nature around me.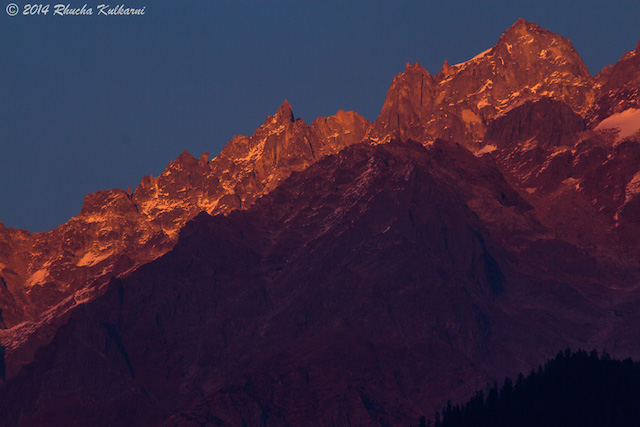 Travelling solo may initially push you into a closed cocoon – wary and extra-cautious. Yet, slowly with time a magical transformation happens. Solo travel provides a lens to rediscover your independence as you leave behind your inhibitions and savour candid conversations with people from different walks of life – an Israeli "guru" of Hindustani classical music, a French girl teaching in an Indian University, a horticulturist entrepreneur, Tibetan hostel owners, a budding law student spending a month of aloofness in the midst of books.
So much to grasp! And so much to imbibe! And more importantly, a glimpse of the inherent goodness of human beings – something which appears somewhat lost in our mundane urban existences and yet flashes as brilliant flecks in the most unexpected moments. These are the moments that warm your heart and soul, a warm fuzzy comfort and a flicker of hope for the future of kindness on this planet.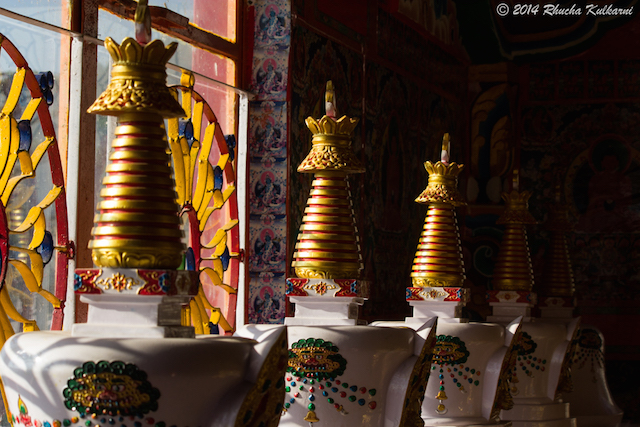 For a first timer, setting out solo is a leap of faith. In total oblivion you realise where you stand – just a speck in the larger scheme of things. Far removed from the flashy degrees and the phony accents, a genuine perspective emerges. Where you are JUST YOU – as seen, heard, sensed. No fancy add-ons to define you and your worth. No baggage. No frills.
I DISCOVERED all this. And much more. I discovered somewhere the lost me – independent, free-willed and spirited, responsible, confident. Raring to go and take on the world!
I IMBIBED. Being a judge of people. Being on constant alert. Being a conversationalist. Appreciating the smallest of things that are capable of giving unprecedented joy!
And I EMBRACED. A sense of peace. Peace with the world. More important, peace with myself.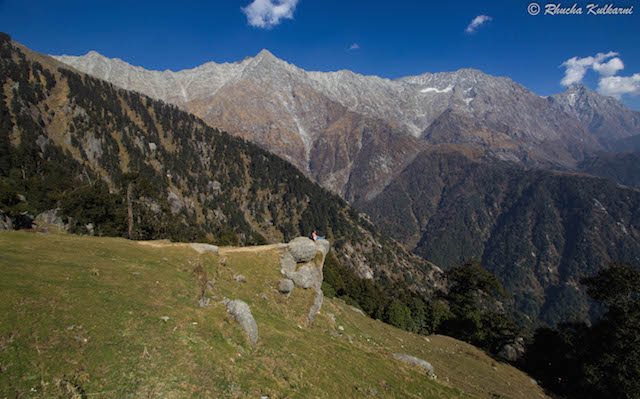 Tips for Solo Female Travellers
1. Equipping yourself for the plunge: No one wants to face unforeseen situations, being equipped with the right tools and gadgets is key. Key necessities retrievable at the drop of a hat are – Pepper spray, a pocket knife, maps and emergency contacts, alternate accommodation options and map routes etc. Check up the cell phone network situation beforehand to ensure a stress-free trip, get back to your accommodation before dark. Keep a short surplus of cash hidden on you. After all you are out there to forget your worries, not add onto them!
2. Be confident. More importantly appear confident: It's okay to not be confident deep down when landing in an entirely new place. The important part is playing the part of "Appearing Confident". The chances of locals singling out a confused and startled single woman are much higher than a self-assured, confident woman who seems to know her way about. Put on that farce if you have to, but look like you know what you're up to at all times!
3. Go Local: When in Rome, do as the Romans do. Standing out in terms of dress and behaviour may put you in a soup especially in places where cultural implications are high. It's best to mingle with the crowd and not draw attention to yourself. So go don that kurta in a local village and see how you can roam about without much ado! After all who wants unwanted attention while travelling alone? I used to follow a practice of throwing a stole around my head in typical Himachali style – and it worked as I blended with the locals!
4. Strike up a friendship: A local aunty with whom you are staying or the taxi driver you hired, it's good to strike up a connect with locals since they have the contacts in case of a situation amiss. Needless to say, this should be done in a discreet manner without revealing too much information about oneself!
And so, for all those girls pondering the poignant questions – To go or not to go?
The time is just right. And yet it's finite. It's now or never. Whether it's the misty mounts of the Himalayas or the culture curries of the East or the sun and surf of crystal white beaches…
Appease your heart's calling. And just go! Set out solo!
Are you thinking of travelling alone? Have you set out by yourself before? What did you learn or what's holding you back? Share your story in the comment section below!
Photo Credit: Rhucha Kulkarni