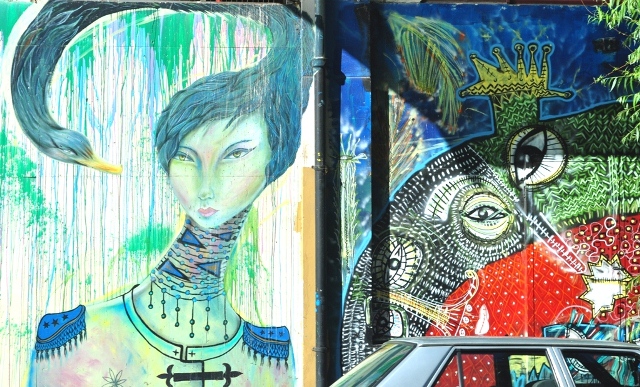 Go off the beaten path and try a different type of city tour you won't see in the guidebooks – one that takes you on an underground journey to the artistic heartbeat of a city. In a cultural hub like Buenos Aires, navigating and understanding the local scene can be somewhat daunting and confusing. Enter Buenos Aires Street Art, an organization supporting local street art and its artists.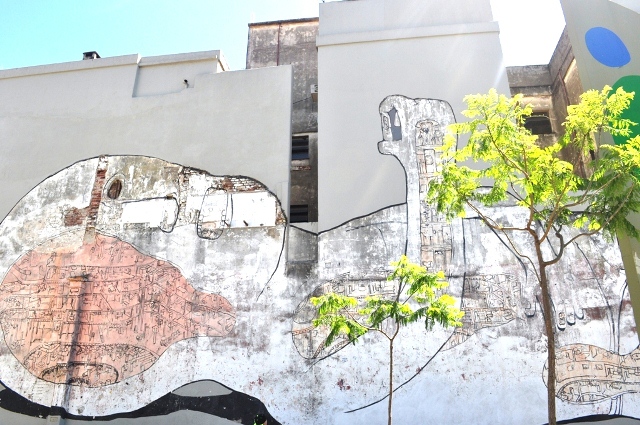 Buenos Aires Street Art organizes mural projects, connects international artists with local artists (BA is known as a graffiti art magnet worldwide) and offers street art tours and aerosol classes for visitors. Taking a street art tour is a good way to get underneath the skin of an unfamiliar city and learn more about the destination from locals through a visual lens.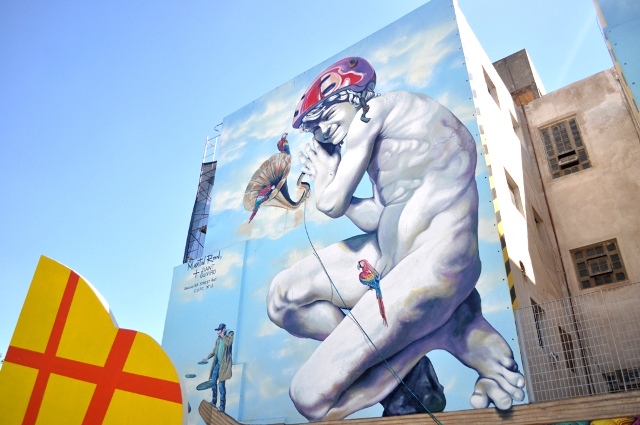 After landing in Buenos Aires, I researched this tour online. I emailed on Tuesday and was booked for a Thursday tour for $20 US. It was that easy and completely worth it. A local tour into the underground culture is just what this desi globetrotter/arts buff needed.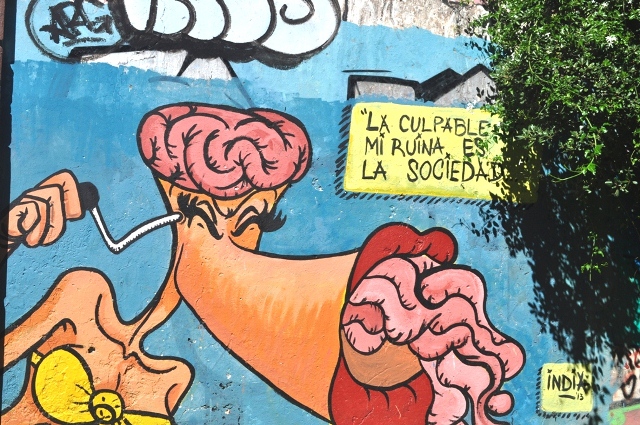 Our guide, Matt Fox-Tucker, is originally from Oxford and a former BBC journalist. He moved to Buenos Aires in 2009 and started researching the street art scene for a book co-written with his Brazilian friend/photographer, Guilherme Zauith. Their hobby grew into a passion and Buenos Aires Street Art was born.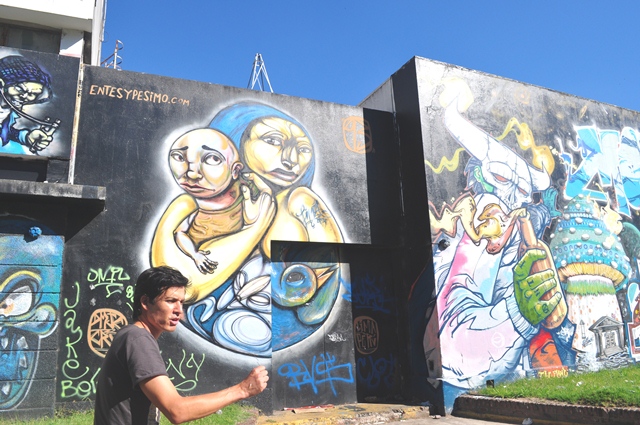 On the tour, we learned a lot about local graffiti culture: laws in Buenos Aires are lenient; although tagging is illegal, there is a lot of it – artists may be fined, but not jailed. Many of the graffiti messages are political, environmental or cultural. Although many of the projects are artist driven rather than community driven, the graffiti artists add their creative touch to help clear up vandalized areas.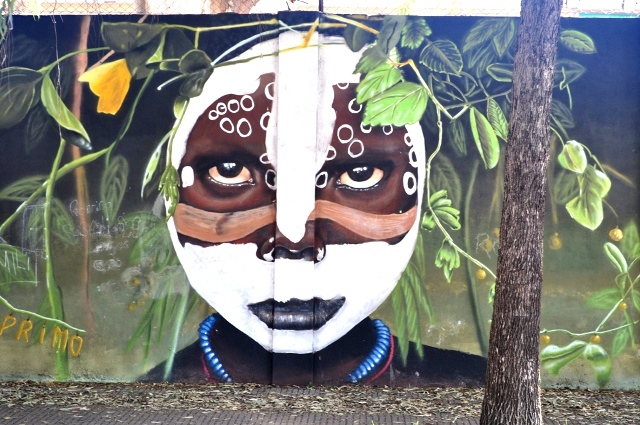 Buenos Aires is also a very popular destination for out of country artists to hook up with local artists. In my day job as Arts Programmer, I've pointed one of the artists I'm currently working with to Buenos Aires Street Art. Secretly hoping something transpires!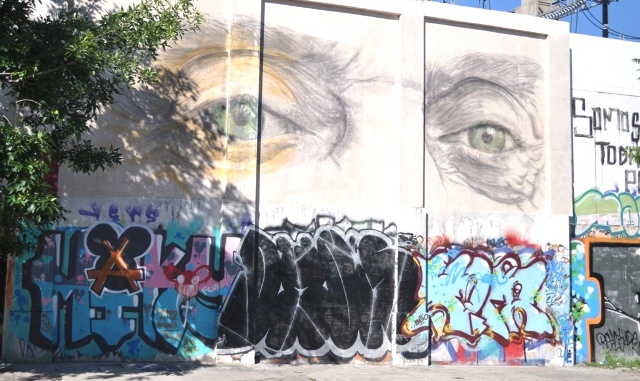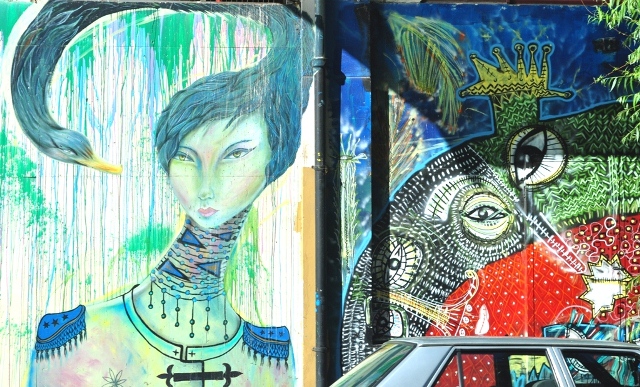 Military dictatorships of the past left buildings in certain neighbourhoods dilapidated. Graffiti artists have helped revive these buildings using a mix of aerosol and paintbrush techniques. Some graffiti artists get permission from building owners and private residences while others take over spaces in traditional guerilla style.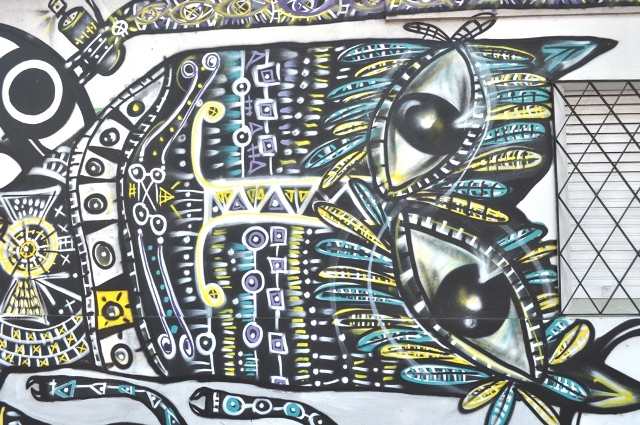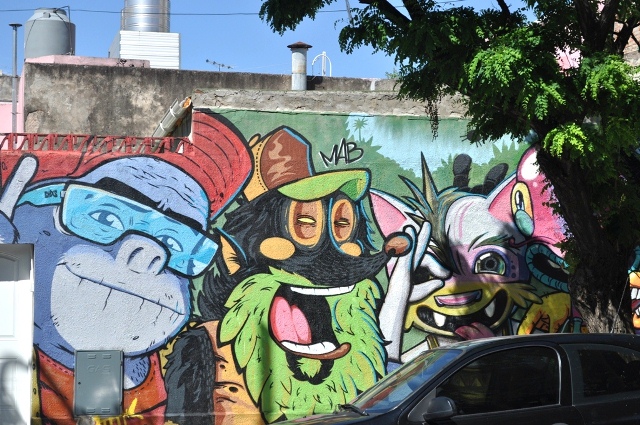 Some artists get commissioned while others paint for free or have aerosol cans sponsored. Although there are territorial tensions and rivalries, there is also a level of respect among the local graffiti community. Local government is also supporting the work of Buenos Aires Street Art by commissioning murals to help revitalize neighbourhoods with graffiti art.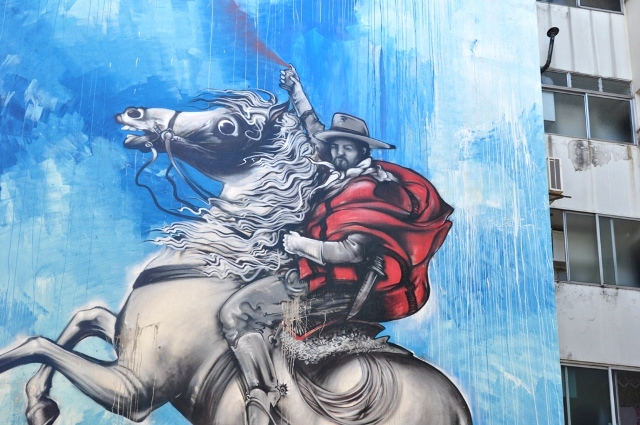 Many of the breathtaking murals are created by local artist Martin Ron who's work has become iconic in Buenos Aires. Taking a street art tour was a great way to see how artists around the world create colourful projects in their community. It was especially enlightening for me as I work with artists on community art projects as my day job. You'll learn a lot about Buenos Aires contemporary culture through the city's street art. Find out more about Martin Ron and other artists, projects and tours at www.buenosairestreetart.com.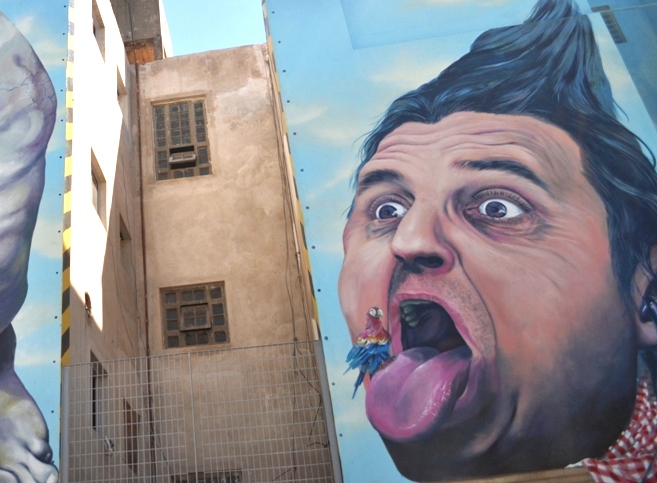 Buenos Aires is made for art lovers. Art oozes everywhere in this city – indoors and outdoors. A street art tour gives travellers a deeper look and understanding into the cultural side of the city. Don't miss it! Desi Globetrotter approved!