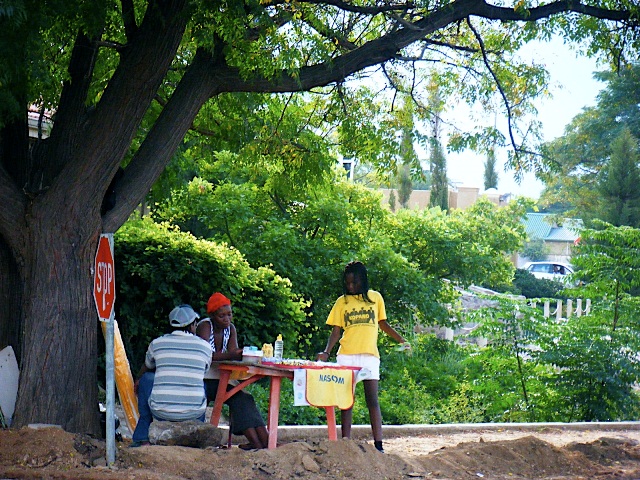 Author: Manpreet Dhillon is a worldwide traveler who is always to looking to add new experiences to her journey. Professionally, she is an Organizational Consultant and Personal/Executive Coach who acts as a supporter for businesses and women to become their own best friend. Coaching women through both emotional intelligence and spiritual tools, the goal is to help them be more aligned to their own passions. Manpreet is also the Co-Founder of Be Your Own Best Friend, a networking group for South Asian Women: www.intoessencecoaching.com and www.byobfnetwork.ca.
In 2009, I was fortunate enough to go to Botswana for three weeks with the University of British Columbia Leave for Change program for Staff. When I chose to go to Botswana, I knew nothing about it other than it bordered South Africa. Over the next three months, I received cultural sensitivity training and I had a conference call with a local from Botswana. I also started reading a series called "The Ladies' Detective Agency" by Alexander McCall Smith as a way to further understand the culture that I was stepping into. It was on my airplane ride to Gaborone, Botswana that I started reading all the backgrounders that I had on the country.
Here is Part 1 of my experience volunteering Human Resources skills at an HIV/Aids NGO in a new country that was very foreign to me.
Understanding Botswana
My first day started with a discussion on Human Rights in Botswana and then Gender issues with the Students without Borders group and local organizations.  It was an interesting way to learn the background of these issues in relation to Botswana. Some of my key findings in regards to similarities to Canada included the parliamentary system, gender issues in regards to the types of jobs that women hold and the glass ceiling that exists and how children are viewed as important, but their rights are not always spoken about.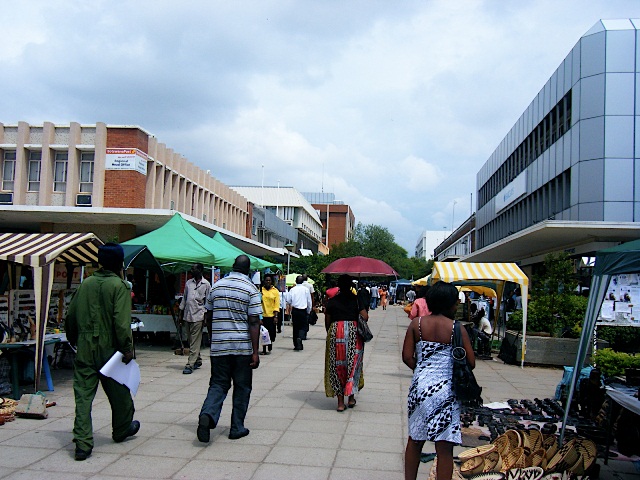 Through this morning's discussion, I reflected on the similarities and differences between Botswana and India as well. The gender issues are quite prevalent in both cultures where it is deemed that females will be the primary caregivers in most situations and men may not do the housework or help with the kids.
Botswana is fairly close to being a developed country and was coined "Africa for Beginners" as it is just a glimpse into what Africa is like. Botswana has a stable political environment and is treated as a middle class society. The country has never seen war. In this sense it is more developed then India itself, especially in the area of HIV/AIDS. I do not know much about how India is battling the HIV/AIDS epidemic there but from my experience it seems to be just coming out of the denial/blame stage while Botswana was behind the other African countries in dealing with the epidemic but has made great advancements in reducing the percentage of the general population who is affected.
I have only been here a week and am starting to understand why some people come here and stay for years. It is such an easy culture to get accustomed to. I have been thinking alot of the lifestyle differences between here and Canada. There is really not much traffic here in Gaborone (pronounced Haborone). People are much more relaxed here, everyday stress seems minimal from my point of view.
There are greater stresses such as having the 2nd largest population of HIV/AIDS in the world after Swaziland. The interesting thing here is all classes are afflicted whereas before it was considered a poor man's disease. Botswana was slow in responding to the epidemic, but has since been implementing programs and initiatives and educating to combat the epidemic.
Yesterday, I just learnt that the age of the first sexual encounter had increased to 18 years which is a great thing and shows that the programs are working but the sad thing is that kids as young as ten are having sex.
One of the reasons it seems that there is an epidemic is due to the fact that there is a culture of multiple partners.  The organization I'm volunteering for emphasizes abstinence, being faithful and partner reduction. Men, who have multiple girlfriends, are considered studs and real men. Females will keep multiple boyfriends to have them take care of them in different ways-one to pay the bills, one to buy nice things, one to take care of the kids, etc. Culturally this is accepted and is quite the norm now.
I have learnt alot since I have been here and am feeling a little bit of information overload. I am looking forward to starting work at the Botswana Christian AIDS Intervention Programme (BOCAIP).
Photo Credit: Manpreet Dhillon.