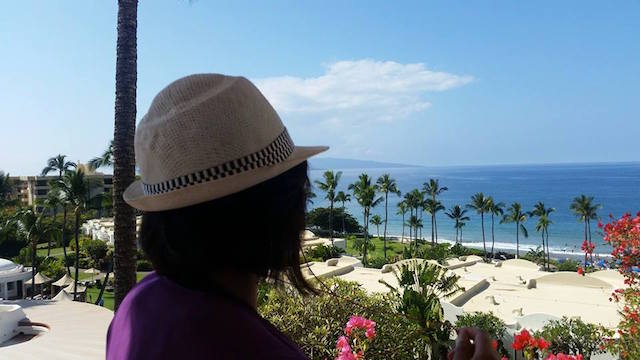 "There are no foreign lands. It is the traveler only who is foreign." – Robert Louis Stevenson
There I was standing on a sidewalk in Buenos Aires, overcome by a wave of feelings all too familiar. It happened again in Tokyo, right after stepping off the airport shuttle and into the neon lights of Shinjuku. In Istanbul, it also happened, but the feelings were more intense. Rather than a wave, it was a tsunami of feelings.
Nostalgia — that feeling when you know you have experienced something before and it feels comfortable, feels right.
Over the past five years I've been travelling to so many new places that the act of being somewhere 'foreign' is no longer foreign to me. Landing in an unfamiliar place where I can't speak the language feels so strangely normal now, so familiar it's second nature, almost routine.
At home I have my regular routine. Work, sleep, meet friends, work out, spend time with my husband, watch my weekly tv shows, check out new places to eat in the city and explore my hobbies.
When I'm abroad, there's also a routine I slip right into and it's that routine that takes the 'foreign' out of overseas travel. Exploring a new place half way across the world where English is not the first language is exhilarating and I love the challenge of navigating our way through a country we've never been or know little about. That excitement becomes routine and it's that rush that so many travellers crave.
Travelling with the same partner for five years also has its perks. We know our likes and dislikes, our strengths and weaknesses. The act of getting lost together in a new city, prepping our daypacks, figuring out who's carrying the passports, trying to explain to the waiter what we want when language is a barrier have become so routine, so comfortable, we slip right into our "travel avatars" whenever we are away.
Standing on that sidewalk in Buenos Aires, hearing Spanish spoken all around me in a 'foreign' city over 20 hours away by air, the wave of nostalgia hit me. I have done this before and it feels so right. Stepping off that airport shuttle, luggage in hand and into the streets of Tokyo with Japanese spoken all around me, I felt it again. I have done this before and it feels so right.
The feeling of nostalgia that overcomes me every time I travel, the familiarity of exploring new places and people time after time and slipping seamlessly into 'travel mode' becomes so routine and normal the more I travel, that it doesn't matter whether I'm in Argentina or Japan, France or Turkey, Morocco or Malta, the act of travelling is no longer a foreign feeling and the countries I visit no longer feel foreign to me. It is only I, the traveller who is a foreigner.