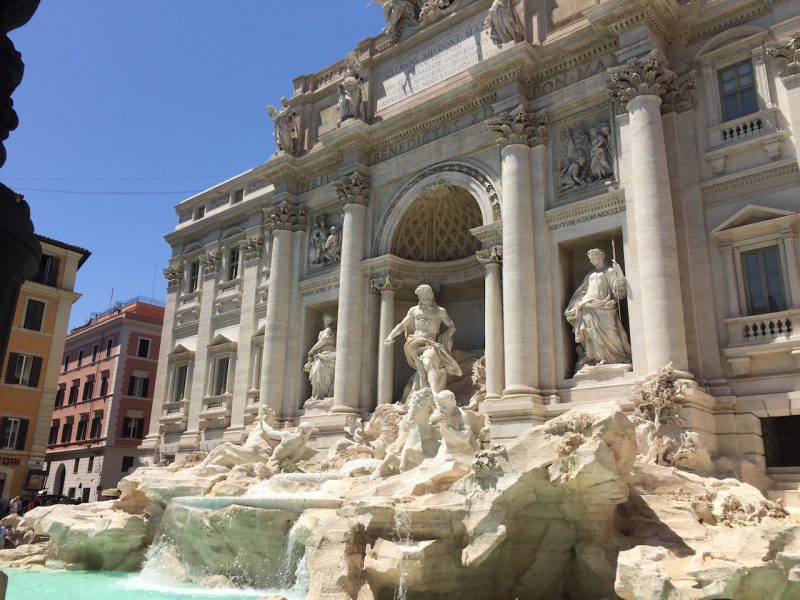 I don't remember when I first thought of the phrase "Rome isn't a city, it's an empire". I was probably all of 11 then, but it stuck with me through the years. I romanticized the city, the history, the people, the food, and the culture. The narrow cobblestoned streets, the rusty Vespas, ruins that were the only evidence of an ancient civilization, the slickly dressed men, and the loud, passionate language – all of it held a strange appeal for me. Almost like I had lived and breathed in these sights and sounds in a different lifetime.
When I finally decided my first long solo holiday was going to be in Italy, I was told to be prepared for disappointment.
"It's nothing like in the movies or your imagination," they said.
But the moment I stepped out of the airport, I knew they were wrong.
When I created my itinerary, I decided I was going to start in Rome and work my way upwards to Milan. I did all my research and found a pretty sweet spot in Rome right across from the Colosseum to stay in (thank you, AirBnB!).
DAY 1
If you are visiting Rome and are looking for a place to stay within walking distance of all the tourist sights while also not breaking the bank, try the neighborhood of Monti. It is an eclectic blend of the old Rome and modern Italy – the cobblestoned streets and the buildings with the vines down their sides co-exist with hip trattorias and fancy bars.
Since I landed at night, I decided to walk down the street and take a peek at nightlife in Rome. And boy, am I glad I did that! Life in Monti revolves around the central square and fountain, which at nighttime magically transforms into a nightclub of sorts. Grab a drink from the nearby bar, head to the fountain, kick off your shoes and make a new friend! As a solo traveler, it was a fun way for me to meet new people without having to pay the price of staying in a hostel.
DAY 2

Day 2 saw me grab a map and head to the Vatican for a tour. While most other sights are within walking distance from the Colosseum, the Vatican is best accessed by the metro. While touring the Vatican on your own is fun, if you are a history buff like me, I'd highly recommend finding a guided tour. This allows you to skip the long lines, enter the museum early (optional) and allows you to absorb the stories behind all of the artwork. Make sure to carry plenty of water and some food and prepare for 3 odd hours of walking and oohing and aahing. The Sistine Chapel and St. Peter's Basilica are both breathtaking but allow time to visit the Catacombs as well.
To recharge your batteries and refill your stomachs, head towards Campo dei Fiori on your way back into the old city. The open market there is one of the oldest and has served Rome since 1869. If like me, you've eaten way more than you should have, now is a good time for an evening walking tour. A walking tour serves as a good introduction to the city as most of the sights are within walking distance of each other – helps you orient yourself, make mental notes and plan ahead. And of course all that walking leaves you hungry again. Head to one of the small trattorias off the by lanes in Monti and fill up. Don't forget to get your fill of wine! Most house wines in Italy are better than the ones we are used to at home and are also cheap to boot, so don't hesitate to pick those anytime over the pricier ones.
DAY 3

Day 3 was my last full day in Rome and so I had to pack in as much as humanly possible! I started the day early and hit the Trevi fountains. Was it a pain to wake up early during my vacation? Yes. But was it worth seeing the Trevi fountain with just 10 other people around? Absolutely! From there, it's a hop skip and a jump to the Pantheon, past the Spanish steps. Again, the feeling of standing in the middle of the Pantheon with your eyes closed and imagining the kaleidoscope of civilizations that have walked through this very spot – priceless.
After a quick breakfast break at one of the tiny stores near the Pantheon (when in Italy, pick gelato for breakfast, lunch and dinner!), it's time to see the Bernini fountains. The Bernini fountains sit in a neat little square called Piazza Navona that is home to many street artists – a good place to stretch your legs a little, catch a little show, and buy a few paintings. Via del Governo Vecchio nearby has a few interesting and original stores for clothing and purses, etc. to peek into.
Post lunch, it was time to head to the Colosseum. Plan ahead and make your reservations online; this lets you bypass the waiting line saving you about 3 hours. I opted for the self-guided tour as this allowed me to walk around and snap pictures at my own pace. You could also opt to do an underground tour of the Colosseum (this is a guided tour only), a pretty neat option that allows you limited access to the third ring as well. The Palatine Hill is just across from the Colosseum and a good stop to make if you are a history buff. The Colosseum ticket also includes the Palatine Hill entry, so I decided to take advantage of this package.
Palatine Hill is one of the seven hills and also the centermost amongst them. Legend has it that this is where Rome originated. The hill offers an elevated and almost 360 degree view of Rome – worth the climb and perspiration! There are statues and structures scattered all around from different periods in time which give perspective on how the city has evolved over the years. With my obsession over the great Roman empire, it was almost impossible for me to not stop by the Palatine museum. And boy was I glad I did! Besides offering a cool respite from the scorching Italian summer, the museum had artefacts from the time of Julius, Augustus Caesars and Nero – a more notorious trio there couldn't have been!
The whole excursion left me hungry, so I decided to head to Trastevere which is famed for its nightlife. Trastavere is a little Roman neighborhood that is very reminiscent of old Black and White motion pictures. Strolling past the Tiber, I saw numerous stalls selling food and clothes along the river. While it was too early for the revelers to come out and party yet, I did notice the place was packed on my way back. The Santa Maria Sopora Minerva church is a pretty little church that sits in the middle of Trastavere. In the square outside are numerous trattorias and restaurants with outdoor seating. Like the Piazza Navona, this square is filled with street performers as well, a perfect place to unwind and people watch! The wine is aplenty and food is abundant in Trastevere, and it was the perfect setting for my last night in Rome.

WHY ROME IS WORTH IT
The next morning, my last one in Rome, I decided to head back to the Colosseum to watch the sunrise. As I sat there, watching the sunrise, it sank in that millions of people across hundreds of generations have been at this exact spot before me and millions will continue to do so. Yet the only thing that remains is this impressive remnant of a bygone era.
Rome is alive – not just vibrant, but alive. The city made me feel like I was in a sepia-tinted film – a brief window into a thousand lives through thousands of years of history.
Go, because it will make you feel things you never thought you could.

For more travel inspiration, visit Shalini on Instagram.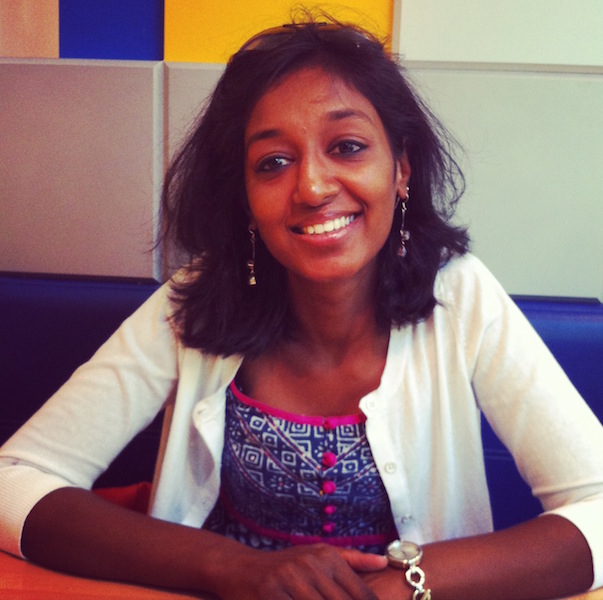 All Photos in this post by: Shalini Udaysuriyan