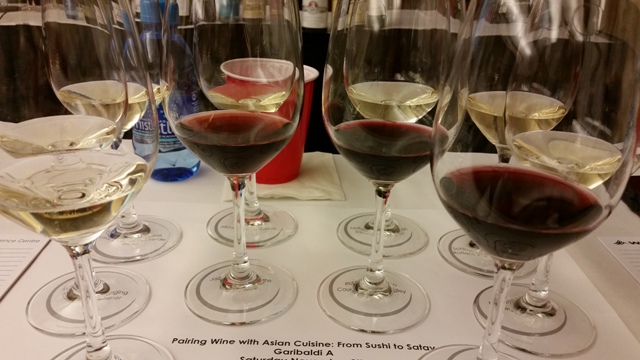 "You have to taste a culture to understand it." – Deborah Cater
With crisp weather, fallen leaves and darker days upon us, what better way to celebrate the harvest season than to participate in Whistler's premiere food + wine extravaganza, Cornucopia Festival. Celebrating its 18th year, Cornucopia offers a truly sensory experience for food and wine lovers with winery dinners, wine seminars, gala tastings and after parties over two weeks, from November 6-16.
For all the armchair travellers out there who are unable to escape to India, China, Japan, Cambodia or Europe this fall, it's no secret one of the best ways to understand a culture is through its gastronomy. As a guest of Whistler Tourism, I attended a few events this past weekend that took me on a journey around the world, teaching me all about the nuances of food and wine pairings –and I only had to travel 2 hours from my home to experience it.
As a globetrotter, food plays a big part wherever I travel. But when I'm not flying or on the road, I know I don't have to go far to get a taste of the world. Cornucopia had me galavanting from BC to California, India to China, Hungary to Tasmania with these three events:
Pairing Wine with Asian Cuisine: From Sushi to Satay
Earlier this year, China became the largest consumer of red wine in the world. Some local BC wineries are starting to ship wine to India, another emerging market. With consumption shifting to Asia, sommeliers around the world are placing their attention on pairing wine with the complexities of Asian cuisine. With so many flavours of Asian cuisine available to us from countries such as Korea, Thailand, India, Malaysia, Vietnam, Cambodia, China and Japan, it's no surprise this seminar was full of people wanting to learn how to select an appropriate wine to pair with what's on their plate.
With 10 different wines in front of us and 4 tapas sized food pairings (Japanese veggie roll, Indian Samosa, Chinese Steamed Pork Wonton and Thai Chicken Satay), Michelle and Michaela from House Wine lead this first event I attended and I learned a lot in this 1.5 hour session.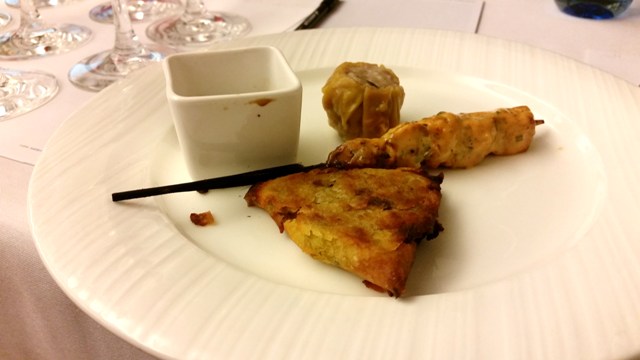 What makes pairing Asian cuisine different? Asian cuisine can be pungent and persistent with bold flavours. It can be deep fried, spicy or sweet and have a lot of acidity. To counter these characteristics, you need to find a balance when pairing it with a wine.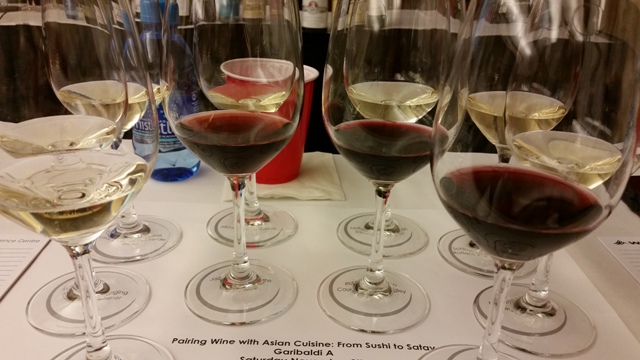 Overall, sweet wine brings out the sweetness of Asian food and tames down the spiciness. With the samosa, we were taught that sweeter wines with lower alcohol (7-12.5%) work the best. The higher the alcohol content, the spicier the food will feel. My favourite overall with the samosa was the Pfaffenheim Pfaff Gewurtztraminer, a sweet white wine with a smooth finish. For a red, I liked Ridge Sonoma County Three Valley.
Whether I'm eating Indian food at home, going out for sushi or flying off to Delhi, I now have learned the basics of pairing wine with Asian cuisine.
Kismet & Kalala Wines at Crush Gala Grand Tasting
No time to travel for wine? Cornucopia's signature event, Crush Gala Grand Tasting featured over 68 wineries and wine importers from BC and California, all in the same room at the Whistler Conference Centre. Making my way through the jam-packed tasting party, I sipped and tasted my way over to Kismet Estate Winery and Kalala Organic Estate Winery, both owned by Indo-Canadian families. With India's growing appetite for wine, Okanagan wineries have also been eying the Indian market for some time.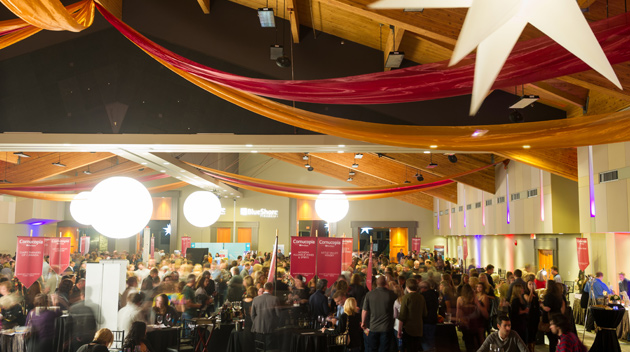 Kismet means 'destiny' in Punjabi – I guess it was in my destiny to meet Kismet Estate Winery at Cornucopia's Crush event this year, an event I missed last year. Based in Oliver, BC and having grown grapes for the last 20 years, Kismet has established themselves as one of the award winning premier grape growers in the valley.


Kalala Organic Estate Winery, located in West Kelowna, opened in 2006 and is owned by Karnail Singh Sidhu, one of Okanagan's sought after organic grape growers. His family has been farming organically for decades in Punjab. I discovered Kalala this past summer after I tried one of their Pinot Gris for the first time. I was sold right from the first sip. Kalala has been one of the BC pioneers to sell wine directly to India with Riesling, Chardonnay Ice Wine and Gewurtztraminer being unique to the Indian market.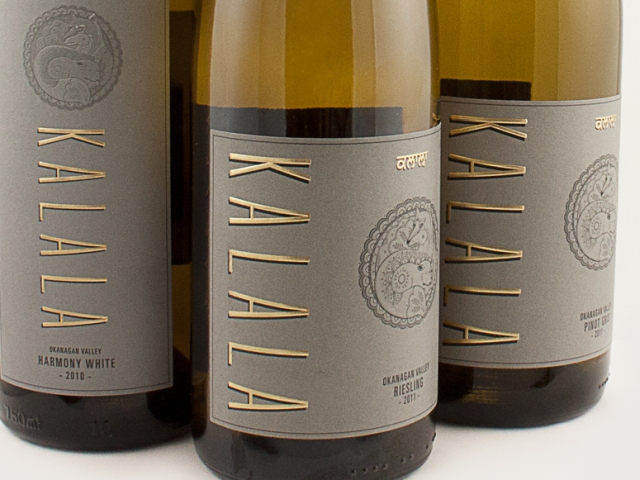 Exotic Wine Safari
I fed my indie travel spirit and taste for adventure by attending the Exotic Wine Safari, a wine seminar featuring off the beaten path wine regions (near famously known regions) and outside of the norm varietal combinations. Rachelle Goudreau, our wine guide, had us explore the exotic, the obscure and the downright oddball of wines.
From Hungary to Tasmania and lesser known regions within Italy, Spain, Argentina and fringe wineries of the Okanagan, we sipped and tasted our way with 4 whites and 4 reds. My favourite being Tasmania's Eddystone Point Pinot Grigio and the Okanagan's Stoneboat Pinotage – the only winery in the Okanagan making Pinotage – a mix of Pinot Noir and Cinsault—a varietal created in South Africa in 1925 and to this day, the most popular type of red in the country.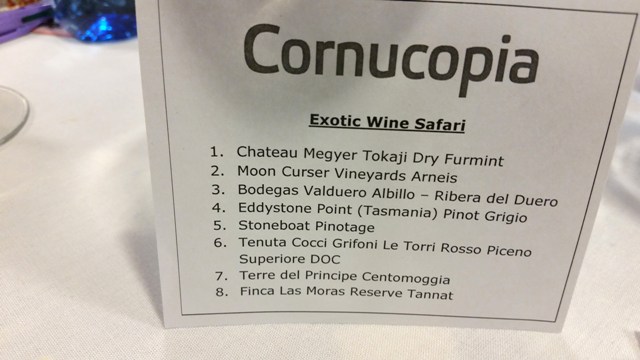 Feel like trying some yourself? Well, Cornucopia isn't done yet! Although this Friday's Cornucopia Night Market is all sold out, if you're craving a taste of the world without having to travel too far, there are plenty of tickets for other events. Take a whirlwind trip to London, Paris, New York and other cosmopolitan destinations at The World's Best Bars seminar on Saturday, November 15th. Tickets available at www.whistlercornucopia.com.