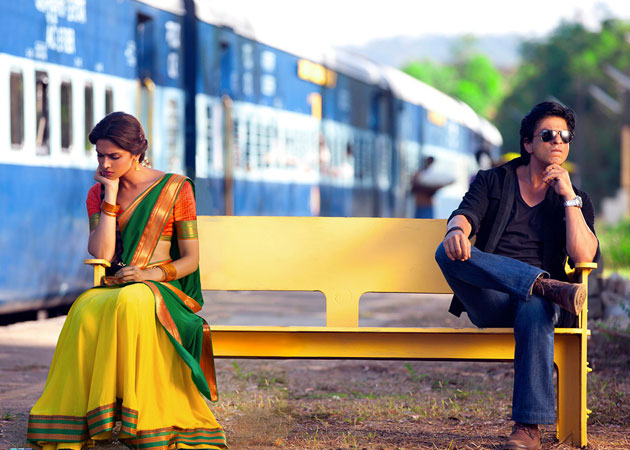 "Traveling with a lover creates a sense of forward momentum where it might not otherwise exist. The relationship adopts the motion of the physical journey, eliminating the risk of boredom and making the travelers complicit. It shows each person in a new, maybe sexier, light. A journey can drive two people apart, as they realize the different ways they handle fender benders and lost luggage. But if it doesn't, it binds them in a filament of romance and camaraderie." –Elisabeth Eaves, Wanderlust: A Love Affair with Five Continents (2011).
"I'm travelling with him to Barcelona in a few weeks, but I'm sooo NOT excited anymore," she laments while sitting across from me at a restaurant. "I mean, we can't even agree on what we want to do! I just don't even want to go anymore! How am I going to travel with him?"
After meeting this girl at a friend's party, I come to learn her and her boyfriend have been squabbling even before their big trip begins.
I couldn't help but chuckle a bit. "Don't worry, you're going to have an adventure. Even if you can't agree all the time or feel like you're going to wring his neck, just remember sometimes the craziest moments abroad become the most memorable," I say with an all-knowing smile.
Having travelled with Mr. Desi Globetrotter for the past five years, I know a thing or two about travelling with a partner. The good and the not-so-perfect. Let's see–there are all those times before a trip when we can't agree on destinations, how long to go for or budgets. There was also that night in Istanbul when we got lost on our first night after midnight and my stubborn husband refused to take a cab. I was ready to hail one myself and let him walk.
And then there are all those times I annoy my walk-a-holic husband with my 'stop and snack' times throughout the day. I get hangry. Really hangry and whiny. And I need to sit and eat, I hate walking with my food. In other words, I need fuel and when I need it, I need it NOW. My husband? All he needs is coffee and he's good to walk and walk and walk…and walk. Oh, my poor feet.
Getting lost in a foreign place, missing baggage, late flights, too many unrealistic expectations, disappointments, less-than-perfect moments can really test a couple's patience with their destination – and with each other. But it's how you deal with these situations that can make a couple stronger – although you may not see it in the moment.
For me, I spend money on travel because of its positive spin-off effects that bring Mr. Desi Globetrotter and I closer together, especially when we come back home after our trip. We look back and talk about those memories—and all those misadventures–years after that trip has gone and we laugh at those less-than-perfect moments. Years later it doesn't matter – what does is we went together to make those memories. Travel is truly the only thing I purchase that makes me richer.
Here are 5 travel tips to deal with squabbles on the road:
1. Discuss the purpose of the trip before you go + when you get there
Don't assume your partner wants the same thing as you or to see the same things. Make sure you talk about it before the trip and check in each day once you're there to see if what you have planned is what they want to do, too. What do you want out of this trip? To relax? To explore? Or a mix of both? How about your partner – what do they want?
The purpose of your trip is different than what you want to see and do. It sets the tone of your trip.
When we went to Madrid, it was to celebrate our anniversary. That was the purpose – to spend time with each other, to focus on experiences – not to see everything in the city. Keep the purpose top of mind.
2. Focus on Each Others' Strengths
To avoid conflicts and to divvy up the travel duties, focus on each others' strengths and what each person doesn't mind doing. I am stereotypically directionally challenged so Mr. Desi Globetrotter is in charge of downloading directions, maps or purchasing data cards. He's also a foodie so he'll look up restaurants before we go. I'm in charge of talking to locals when we have any questions, reading the fine print on anything we book, and carrying paperwork and itineraries.
What are some of the travel logistics you don't mind handling and what are you good at? Are you a good haggler or whiz at finding deals online? Is he better at finding unique experiences for you to do? Find your strengths, keep an open mind and work with each other to experience a smooth trip.
3. Make Time for Each Others' Interests
Mr. Desi Globetrotter loves sports and food. I love visiting art galleries and cultural experiences. Before going on our trip, we make a list of our 'must haves.' I don't need to go see every art gallery – just this one. He doesn't need to go see every game – just that one. We both make time to make sure the other's goals are accomplished. Sometimes these interests change once we get there, and that's okay – as long as we communicate our priorities.
Make time for each other's interests and keep it balanced between individual interests and 'our' interests.
4. Split Up + Set a Time Limit
I hate shopping when I travel, but I know many women who love it. Most men hate it. Instead of making the other person come with you, split up and set a time limit.
In Madrid, I decided to give shopping a try since there were so many boutiques by our hotel. We set a time limit of 1.5 hours and I went shopping while my husband went to check out a historical café he was interested in seeing. We met up again at the hotel and then went about exploring the city together again.
On a longer trip, sometimes splitting up might be beneficial. In hindsight I think we needed a short break from each other on our most extreme, tiring trip (Argentina, Uruguay, New York in 3 weeks). At the tail end, we were losing steam, tired and short with each other. Sometimes splitting up, even for a few hours, can help centre you back to the purpose of your trip.
5. Change Your Mindset, Slow Down & Roll with the Punches
Learn to let things go when you're on the road and make time to slow down.
Don't hurry to check things off your list. Slow down. Actually watch the sun set from the hotel roof top. Go deeper with your experiences – these are the memories you will remember. Take a moment to be still and let each other process the experience of being in a new destination.
The hotel doesn't meet your expectations? Oh well, can't do anything about it now. Luggage isn't coming until tomorrow? Well, atleast we have a free shirt from the airlines.
That romantic night you were wishing for? Well, you are tired, sweaty and ready to pass out by 9pm.
Not everything will meet your expectation, but by working together, communicating and having a positive mind set, you are better equipped to handle and smooth out problems when they do arise.
When you do squabble, just remember – it's fleeting and one day you'll look back wondering why you were even annoyed over the little things.
Creating memories through experiences is really all that matters.
Photo Credit: Chennai Express (Red Chillies Entertainment & UTV Motion Pictures)