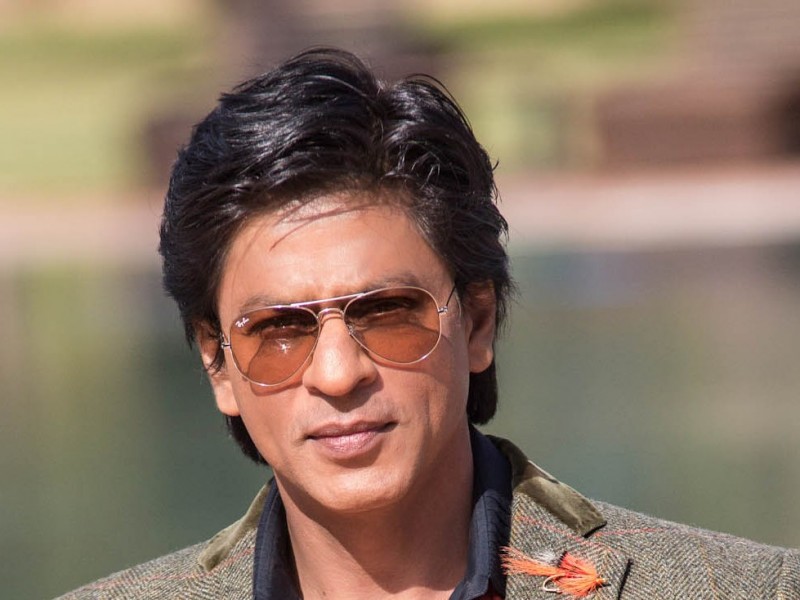 No matter where I travel, there seems to be a little bit of India in every corner of the world. With the South Asian diaspora so massive, I shouldn't really be surprised. Yet, I always feel excited when I find an Amitabh Bachchan dvd in Morocco, a bust of Mahatma Gandhi in Acapulco, a Tunisian bakery full of jalebis in Paris, or even a  picture of Aishwarya Rai in a Turkish market.
Argentina and Uruguay are no different. On a recent trip to South America, it was really cool to find Indian influences in these countries even though there are only 1600 Indians living in Argentina today and a mere hundred or so in Uruguay. With a 25% increase in Desi Globetrotters flocking to Argentina in 2012, this South American region now also has the attention of Indian travellers looking for bold, new cultural experiences, with a tinge of connection to home.
Here are some South Asian connections I've come across when visiting and researching Argentina & Uruguay:
Sikh Gurdwara in Rosario de la Frontera
(Salta Region, Northern Argentina)
I didn't get a chance visit Rosario as it's quite far from Buenos Aires, but prior to travelling to Argentina, I had no idea a Sikh Gurdwara even existed in Argentina. In fact, it's the only one in South America. Find out more in this interesting short clip (after clicking play, click "Watch on Youtube" as embedding is disabled):
Taj Mahal Restaurant (Buenos Aires)
If you ever get tired of eating steaks, sausages and ribs in carnivorous Argentina, you know where to go for some aloo paratha instead. The owners and chef are originally from India.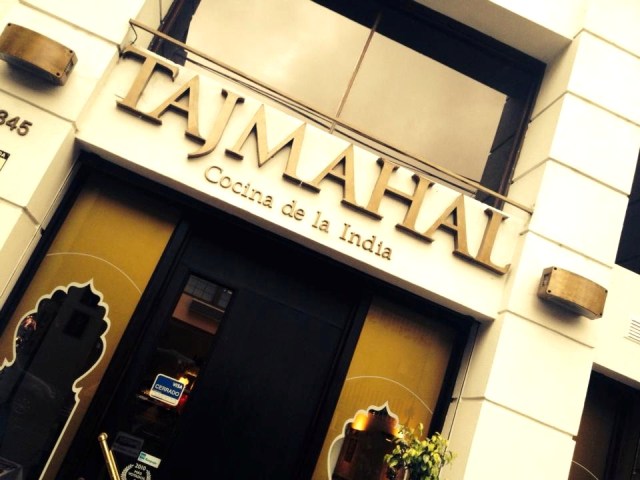 Indian Emporium (Buenos Aires)
Walking in the barrio of Palermo one night, I came across the Indian Emporium in Buenos Aires selling Indian and Western clothing and jewellery. Check out their website!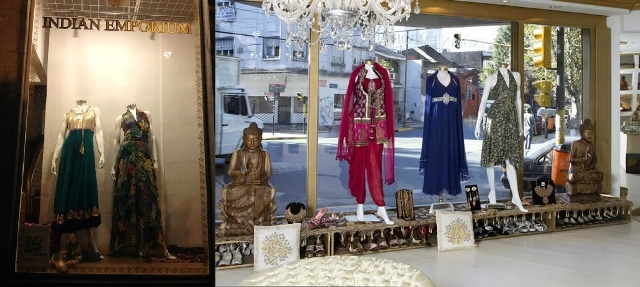 Indian Emporium (Punta del Este)
Although of the same name, this Indian Emporium in Uruguay is different than the one in Buenos Aires. Same moniker, different brand. You can visit this Indian Emporium in the resort town of Punta del Este, Uruguay. Geared to the younger, bohemian set looking for wild colours, different textures and bold cuts, this shop sells fashionable beach clothes rather than Indian wear.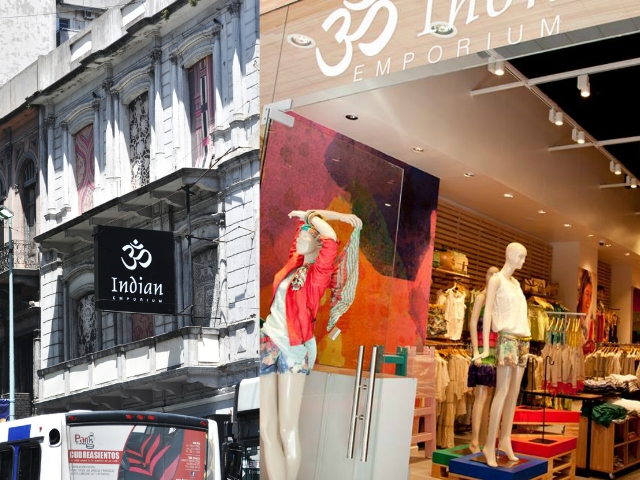 Classical India: Music, Dance, Yoga
(Buenos Aires)
Buenos Aires is the cultural and artistic hub of South America. Embracing world music and dance is the norm. I saw these flyers posted in window shops in Palermo Soho.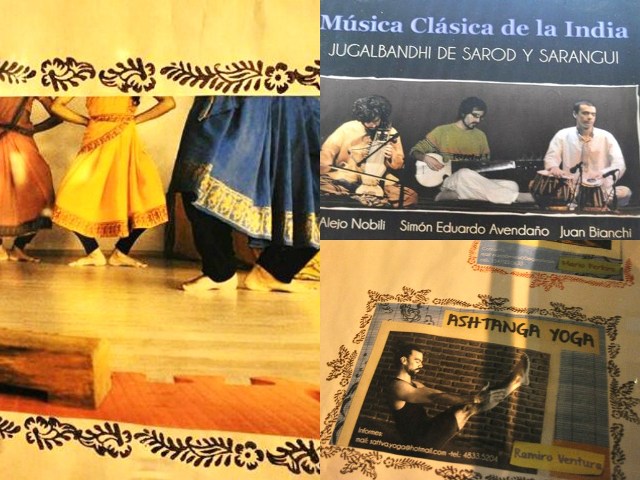 Bollywood Movies: 3 Idiots
(Punta del Este)
Our hotel in Punta del Este gave us a binder with a list of movies to choose. Surprisingly, Aamir Khan's "3 Idiots" was on there!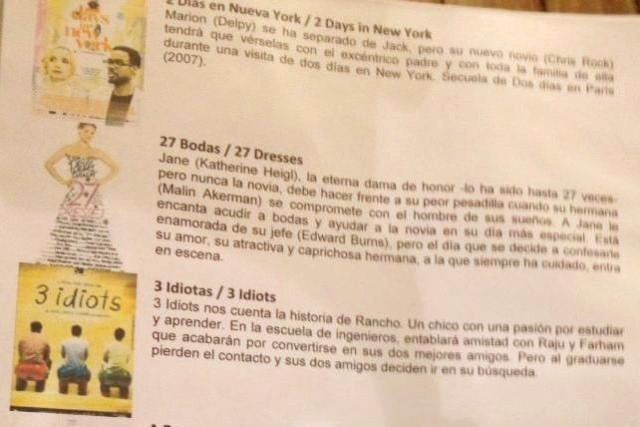 Bollywood Hero (Buenos Aires)
Through the buzz of a busy market in the barrio of Caminito in Buenos Aires, I hear a call all too familiar.
"I am Shah Rukh Khan!"
I heard it a lot in Turkey, but wasn't expecting it in Argentina. There he is, a street vendor calculating where I'm from and who I am. Trying to turn a connection into a sale. Nice try, Mister, but there's only one King Khan of Bollywood. Always amusing – cracks me up everytime!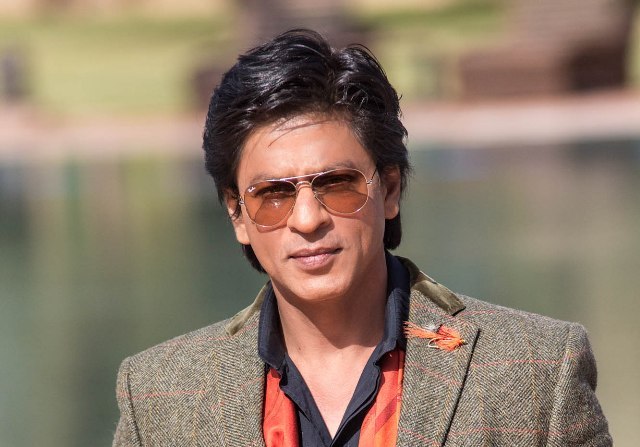 Govinda Gifts (Montevideo)
I saw this sign while walking through Montevideo and it caught my eye. Although not entirely sure of its story, this shop sells mostly home decor and gifts.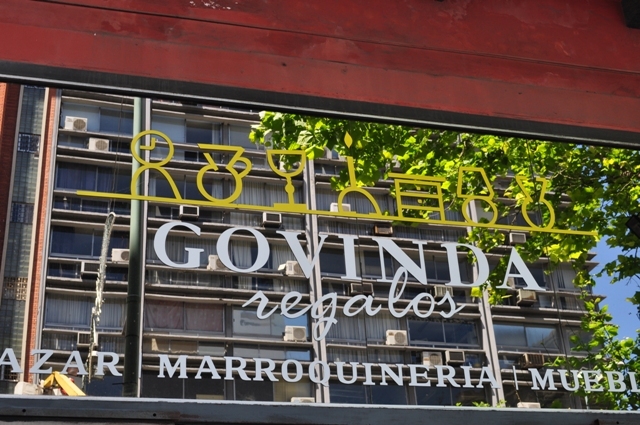 Hello, Friend (Punta del Este)
Graffiti walls are everywhere, but this one stood out in particular. Yaar means friend in Hindi. Looks like fellow desi globetrotters have made their mark in Punta del Este! Although my husband thinks it more like the 'Ya'ar' pirates say. What do you think??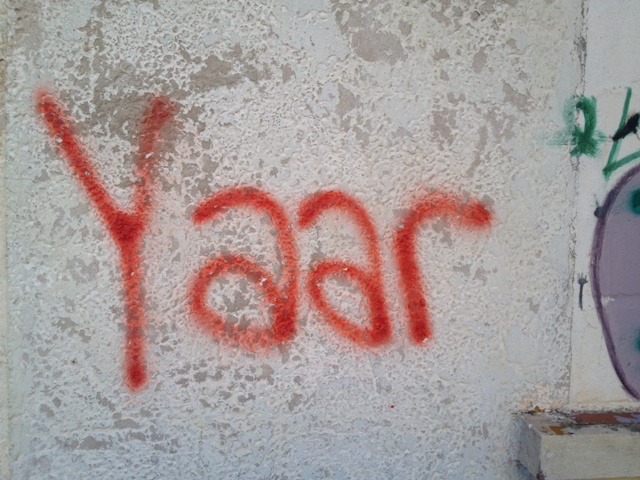 Gandhi Ji Love
(Buenos Aires)
Buenos Aires is full of street art murals. The all too familiar face of Mahatma Gandhi caught my eye.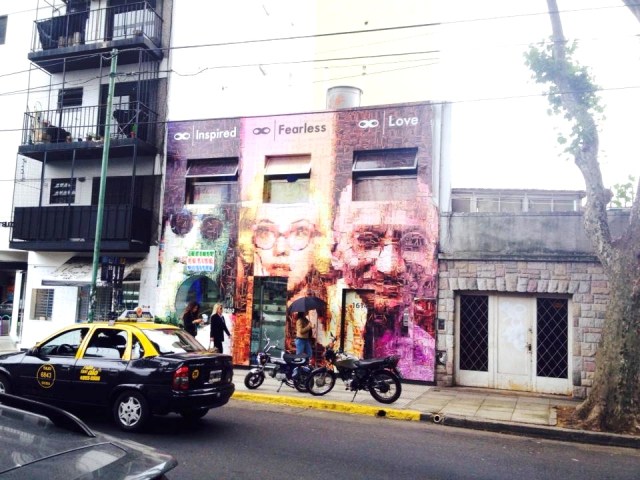 No matter where I am in the world, my South Asian roots will always be there.
Photo Credit: Desi Globetrotter, Wikimedia, Indian Emporium (Argentina), Indian Emporium (Uruguay).