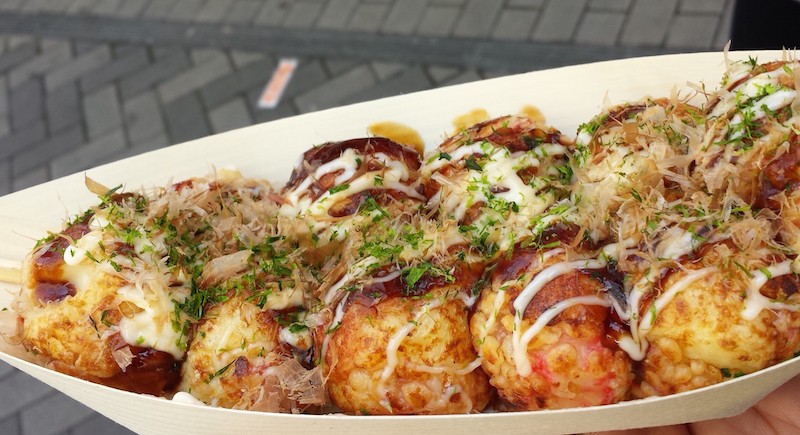 Travelling to Japan soon? Let me guess. Tokyo and Kyoto are on top of your list. Don't worry, they were on my list too and I loved them. But one place that is almost always neglected by travellers is OSAKA–Japan's second largest city. With a population just over 2 million compared to Tokyo's 13 million, Osaka is considerably smaller, yet urban, energetic and dense.
Coming from Canada, I'd like to think of Osaka as Vancouver and Tokyo as Toronto – two rivals each with their own culture, distinctive qualities and staunch patriotism of their city.
Locals think of Osaka as the more friendlier, warmer, unpretentious and less serious city of the two; I would even call them rebels; no one really knows why, but locals in Osaka walk on the right while locals in Tokyo walk on the left. I guess it might be a safe assumption that Osaka probably rolls their eyes at Tokyo more often than not.
So why Osaka? Afterall, you don't come here for the sights. You come here for the energy.
Other than being named the third most safest city in the world (#1 being Tokyo), Osaka is also known for their hip districts and art culture. Amerika-mura is dedicated to Osaka's independent street fashion and pop culture (tons of boutiques and hidden finds) while contemporary art galleries (check out these 10) are cropping up all over the city with young artists making Osaka their home base. 
But what else is Osaka known for?
THE FOOD. YES, THE FOOD!!
My tummy is already grumbling.
For travellers in-the-know, Osaka is a haven for food lovers, a city aptly named "The Food Kitchen of Japan".
Here are Top 3 Eats that Originated in Osaka + 1 for Grumbling Appetites:
Okonomiyaki
This Japanese savoury pancake is easily my favourite (and something I can't find fresh in Vancouver). Some compare it to a crepe or an omelette grilled on both sides. The batter is made of flour, eggs, grated yams and shredded cabbage layered with your choice of meat, vegetables, udon or yakisoba noodles, green onions, a special Okonomiyaki sauce and topped with a Japanese mayo. Okonomiyaki joints have tables outfitted with a teppan grill. The dish comes fully cooked and prepared to your table and the teppan grill keeps it nice and hot.

The balance of ingredients, the perfect blend of sauces, and the freshness make this specialty dish drool-worthy and worth the trip to Osaka. It may not photograph well, but trust me. It's a dish I'd travel for.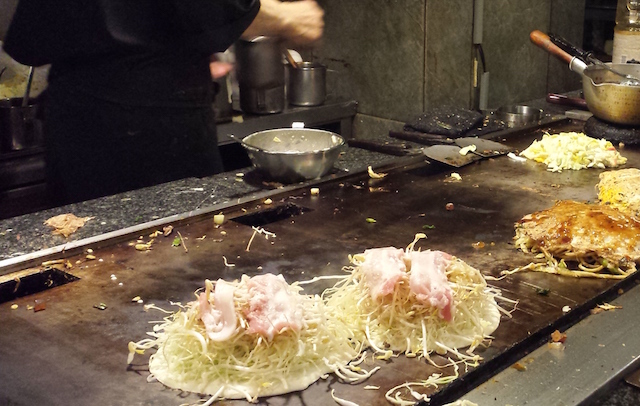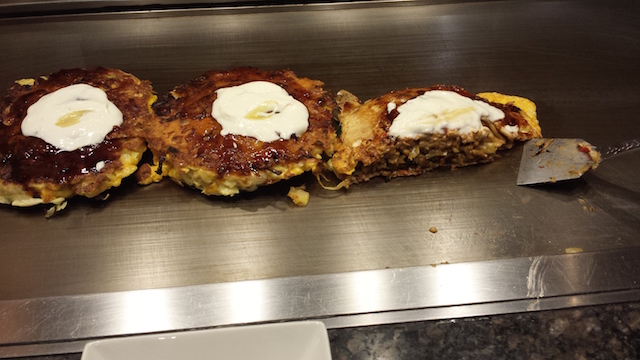 Takoyaki
Most people are familiar with Takoyaki since it's available in Japanese restaurants around the globe. Few, however, know this street food originated in Osaka.
Takoyaki is the name given to the famous ball-shaped octopus snack, available fresh street side in Osaka's famous Dotonburi district and restaurants across the city. Takoyaki is made of wheat flour filled with minced or diced octopus, tempura bits, green onions and brushed with takoyaki sauce (similar to Worcershire and mayonnaise).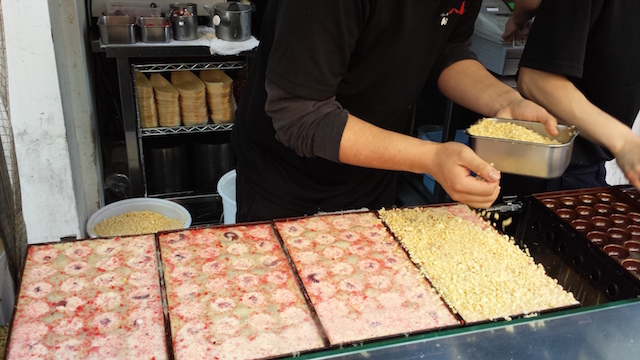 We managed to sneak a peek at how Takoyaki is made in Osaka. Street vendors use a special Takoyaki griddle, similar to a muffin pan, with round moulds to pour the batter. Little picks are then used to turn the balls over at high speed for a perfect looking Takoyaki.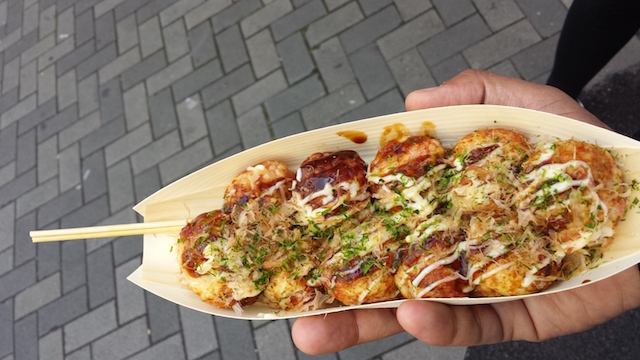 Check out this video:
Although, I'm not used to eating octopus, I love anything fried. The freshness, the sauce and the presentation did the trick. I will be daring and eat octopus or anything else for that matter when it looks THAT good. If you're hungry and walking around exploring Osaka all day, Takoyaki makes for the perfect, hunger zapping snack.
Kushikatsu (aka Kushiage)
The Shinsekai district of Osaka is famous for its Kushikatsu, but you can find them everywhere including Dotonbori – grilled, seasoned battered meat on bamboo skewers, similar to kebabs. Dipped in egg, flour and panko, these golden brown eats are simple, delicious soul food on sticks.
Eat one. Eat two. Okay, maybe twelve.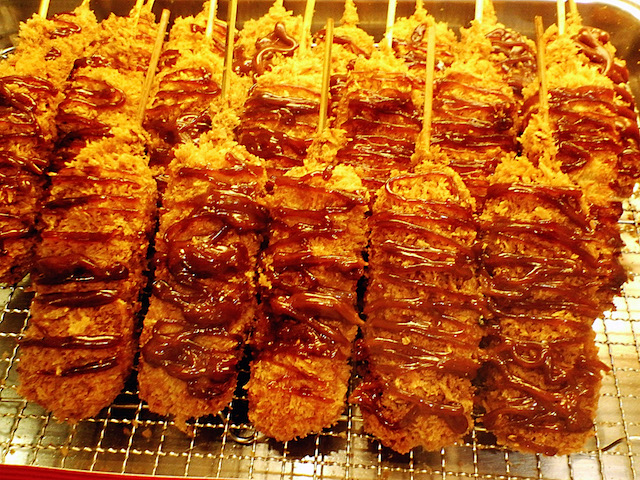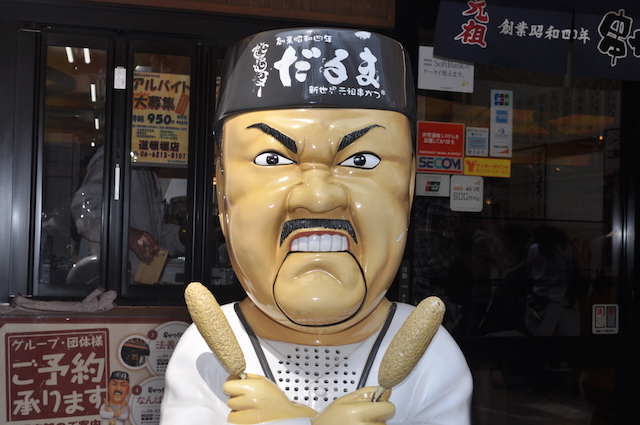 Butaman (Steamed Pork Buns) from Horai 551
This delicious dish may not be Japanese, but has been one of Osaka's darlings since the Horai foods brand started in 1945. Horai 551 is a Chinese chain with many booths set ups at train stations and restaurants serving dim sum across Osaka.
They are famously known for serving up some of the best steamed pork buns called butaman, exclusively sold in Osaka. Those visiting from elsewhere in Japan will take some home as gifts for family and friends.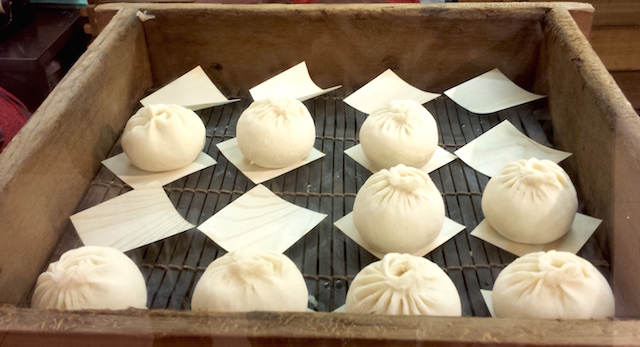 The butaman are freshly made, very large – probably one of the largest I've ever eaten, almost the size of my palm. The buns are doughy and fluffy with a good portion of juicy, pork filling inside.
The butaman is an icon of Osaka. If you want to be a local, eat like a local. You won't be sorry.
Osaka was pleasantly surprising and I wish we had more time to spend in this city. Even if you only have a day or two, make sure you spend it eating your way around the city.